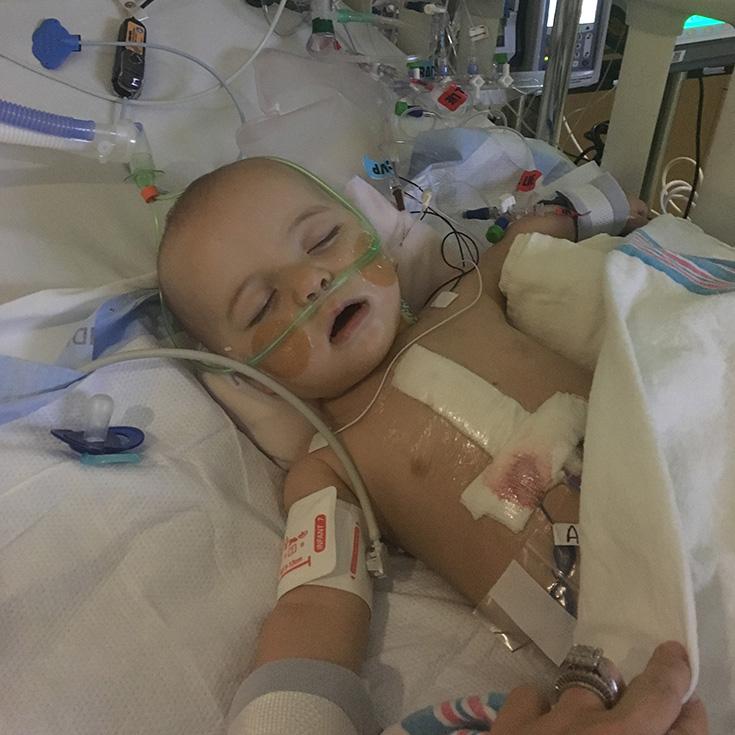 Types of Congenital Heart Defects
Birth defects are grouped into three major categories:
structural/metabolic
congenital infections
other conditions
Birth defects of the heart and circulatory system affect more infants than any other type of birth defect of all infants born each year, approximately 1 in 115 has heart and/or circulatory defects.
– March of Dimes Perinatal Data Center, 2000
How the CHD Types Break Down
Thousands of infants born each year have congenital cardiovascular defects.
Of those who have these defects:
4–10 % have atrioventricular septal defect
8–11 % have coarctation of the aorta
9–14 % have tetralogy of Fallot
10–11 % have transposition of the great arteries
14–16 % have ventricular septal defects
4–8 % have hypoplastic left heart syndrome
– American Heart Association

Do you have an Amazon account? Start Shopping with AmazonSmile. Amazon donates 0.5% of the price of your eligible AmazonSmile purchases to the charitable organization of your choice. Help support The Cardiac Kids Foundation of Florida by starting your shopping at smile.amazon.com.